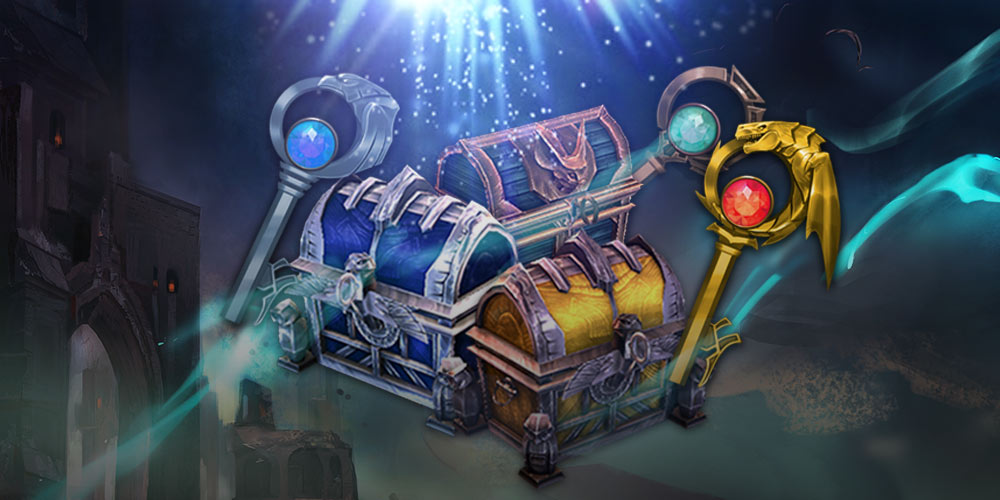 A new way to get your favorite Vainglory content FOR. FREE. Collect chests and keys to get skins, blueprints, ICE and more! C&Ks will randomly drop in Spoils of War after completing matches (Sorry, private games don't count!) and have the best chance of dropping for completing ranked matches.
---
WHERE CAN I FIND MY CHESTS & KEYS?
Keep track of your C&Ks in your Player Inventory. To see your collection, tap on the backpack icon on the home screen and then again on the CHESTS & KEYS tab.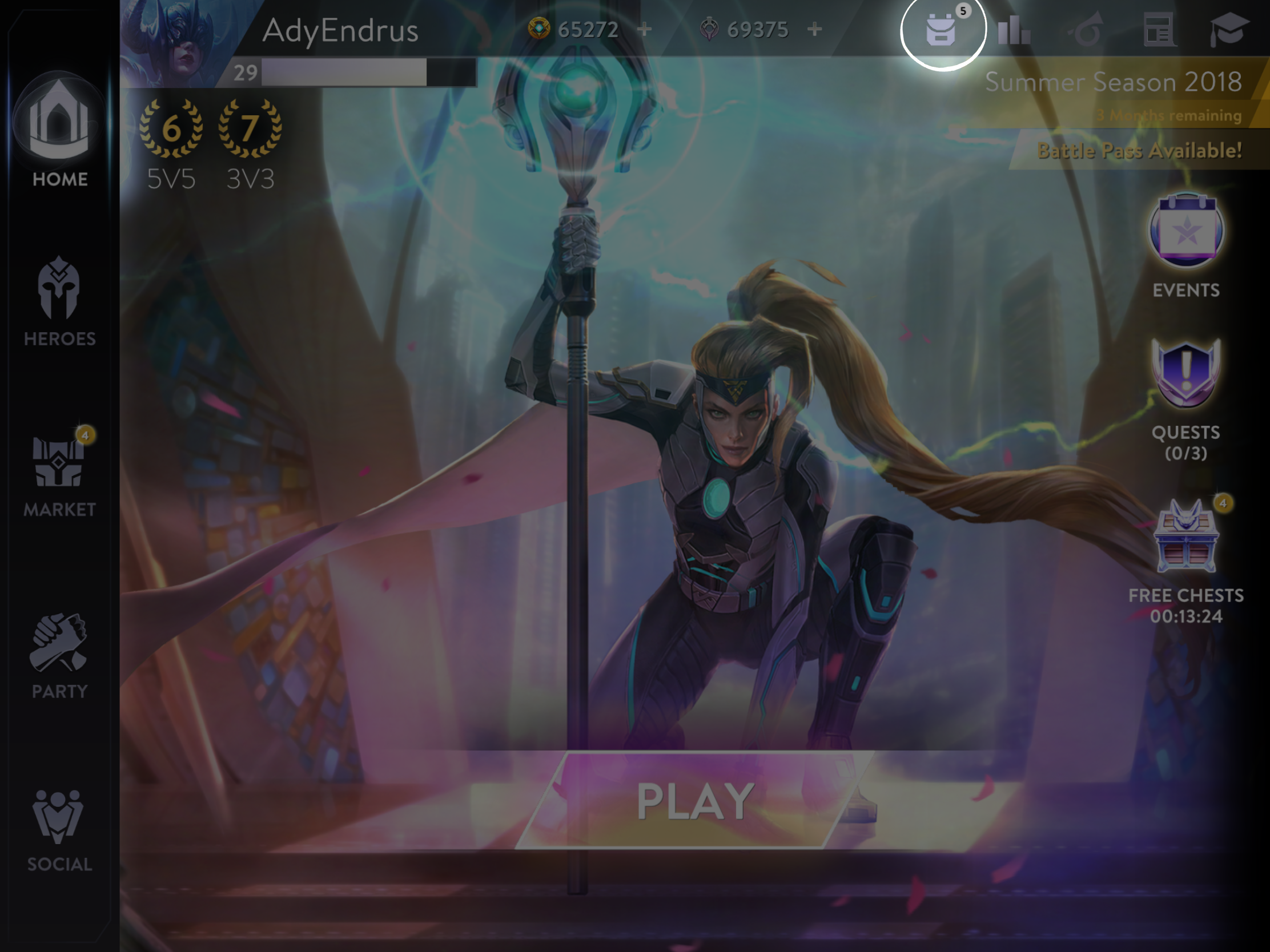 Rare and Epic Mystery Chest Keys do not live in the Inventory and can still be found next to their corresponding chest in the Market–all C&Ks will move into the Inventory in upcoming updates.
---
COLLECT DIFFERENT TIERS
There are three new tiers that you can collect at any time: Bronze, Silver, and Gold. To open a chest, you will need the corresponding key; keep an eye out for event-specific chests, too!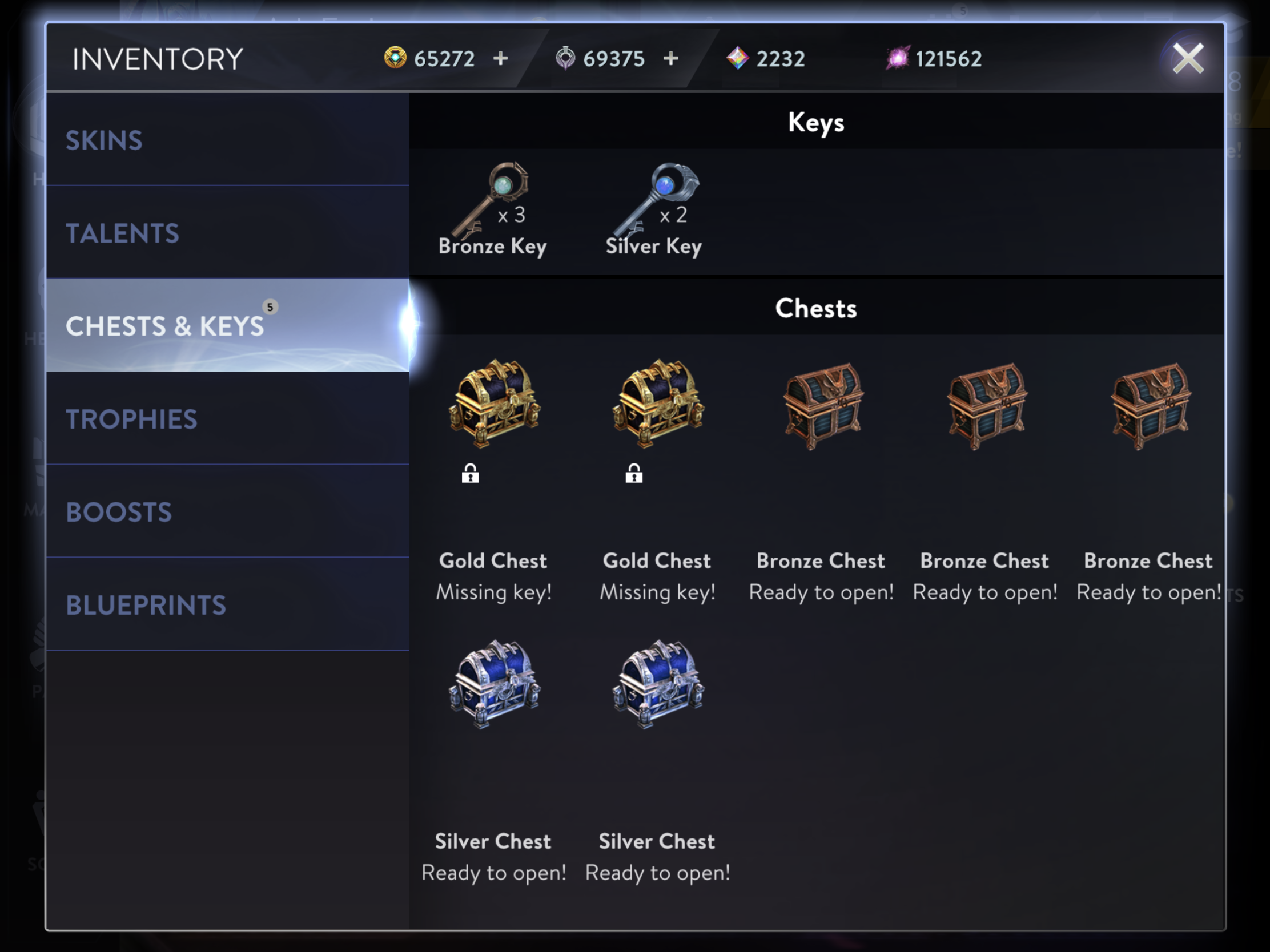 Event-specific chests drop great prizes and may require more than one key to open.
---
WHAT'S IN A CHEST?

To get an idea of what you're about to crack open, tap on a chest to see its contents. The higher the tier, the better the rewards! Spoiler alert! Gold chests have the best rewards and a chance to drop the newest content!
---
NEED KEYS?
Want to purchase keys? Hang tight! There will be opportunities get keys in the market soon!